This PP diaphragm valve is basically a flexible disc, which comes into contact with a seat at a top of the valve and creates a seal this way. This diaphragm valve used to throttle the flow of the fluid and thusly isolate the flow stream from the closure element. The use of the best in class quality polypropylene material imparts excellent resistance against corrosion as well as extending the lifespan of the respective valve. The offered PP diaphragm valve unequivocally meets the international quality standards and hence promises for the extraordinary execution all over the future, available with different types of connection ends and specifications at the best rates in the industry.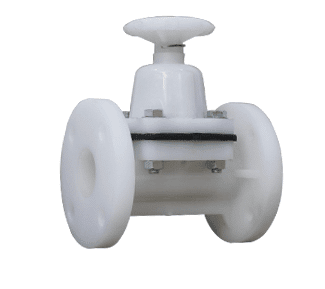 PP Diaphragm Valve Flange End
This PP diaphragm valve with flange end is intended to give the tight connection with the pipes, pumps and other piping system elements. The material of the construction is polypropylene, whereas the design is as per the international quality measures, making it the most reliable approach for throttling the flow stream of the receptive fluid. This PP diaphragm valve with flanged end is broadly utilized in the petrochemical and chemical industries for throttling the flow stream with the zero spillage.
PP Diaphragm Valve Screw End
The provided PP diaphragm valve with screw end is best suited for the tapered threaded pipe or other piping system equipment. The female patterned screw end of this diaphragm valve is as per the international quality regulation and therefore is best fit with the respective system equipment. All the parts are of polypropylene material and hence ensures for the studier and reliable performance all through. This PP diaphragm valve we introduce in assorted specification to comply with every user need at the farthest.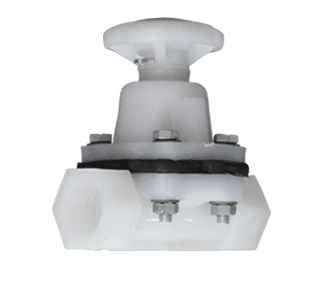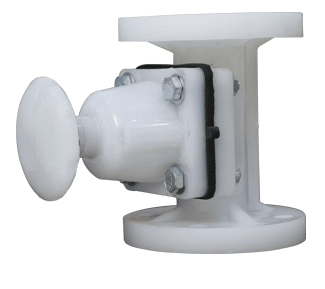 PP Diaphragm Valve Threaded
The offered PP diaphragm valve with threaded end connection is illustrious among the low pressure application. Our PP diaphragm valve is available with internal thread or external thread as per the prerequisite of the end application. This valve is manufactured from the polypropylene material and is immensely acknowledged in the market for simple design, vigorous construction aspects. The wide variety of the specification is available in this PP diaphragm valve, which each is guaranteed to meet set industrial norms to the farthest, available at affordable rates all across.